Let's get acquainted, we are a new sustainable clothing brand impower.
The idea for the brand came to our founder, Katya, when she wanted to combine her love for minimalistic clothing and nature. We began to study what materials are considered the most environmentally friendly, what sustainable practices exist in the fashion industry. That's how we developed our first collection, chose a zero waste approach to production, decided on what packaging our clothes would be delivered in and what our mission would be.
We are still in the process of studying and researching new technologies in fabric production, analyzing how we can reduce our carbon footprint to make our brand as positive for the environment as possible. We are not going to stop and we hope that our development will be rapid. You can learn more about our sustainability principles in sustainability section.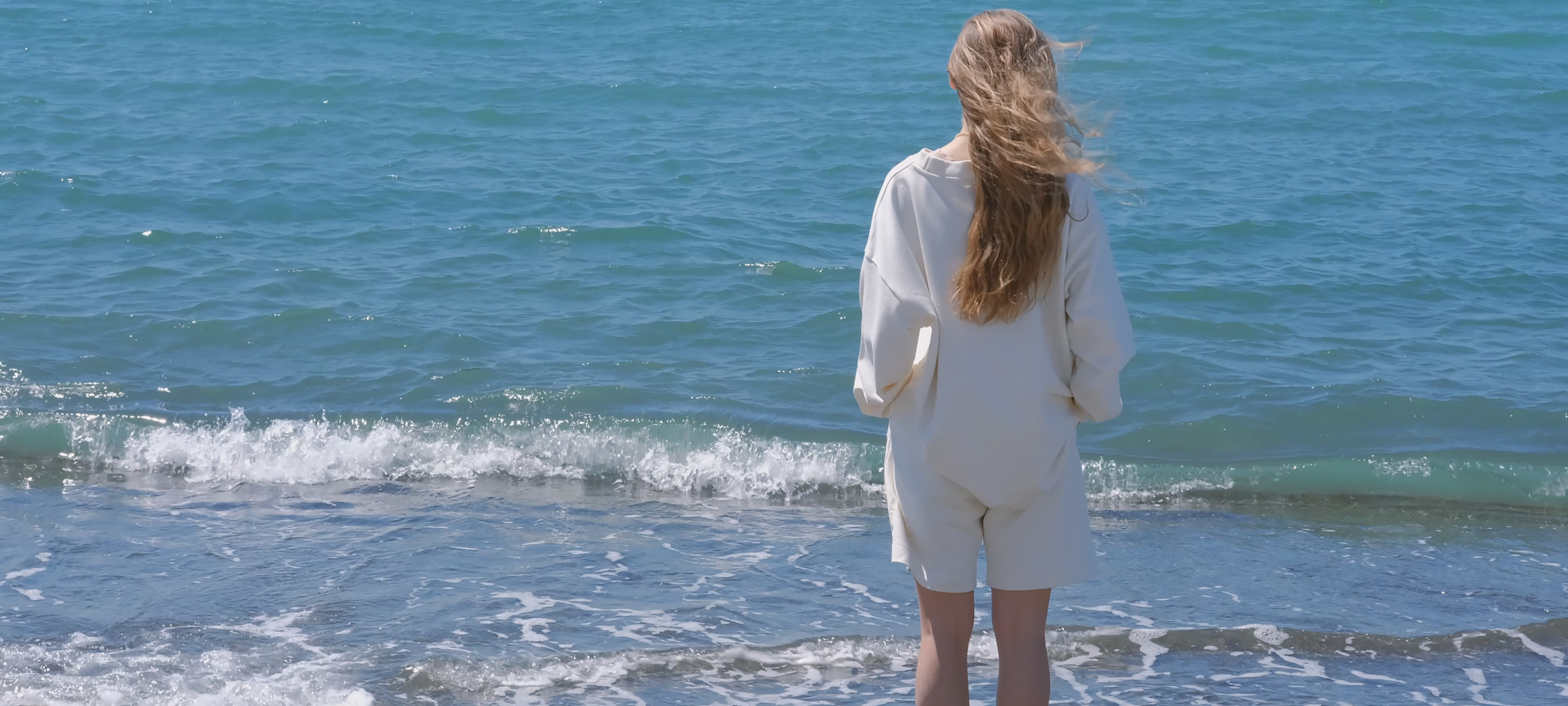 BRAND NAME
What does it mean for us?
impower - /I am power/ - means that everyone has the power. Every person is unique and has its own power.
impower - /to empower/ - to make (someone) stronger and more confident, to encourage and support the ability to do something.
LOGO
Our logo is a combination of a gingko leaf and lungs.
Ginkgo is a symbol of strength, hope and peace, it is also a symbol of longevity and of profound endurance (the tree can live for a thousand years).
Our logo also symbolizes lungs of our planet, that needs fresh air to breath no less than you and we.
OUR MISSION
Besides creating beautiful and eco-friendly clothes for our special customers, we see our mission as eco-education and forming a community of environmentally-conscious people. That's why we want to tell you about our eco-initiatives, our manufacturing process, share our successes in introducing eco-friendly habits into the lives of our team members and look forward to hearing your stories.
OUR CUSTOMERS
We've already mentioned that our customers are special. They are special because they are bright, free, creative and, most importantly, conscious. They remain themselves and are open to something new. They have inner strength and are ready to change the world.