Why is impower a sustainable brand?
We strive to create our clothes with the least impact on our environment. Thus, we adhere to the basic principle of sustainable development - to create new things, but also to think about future generations and their well-being.
In our brand, the concept of sustainability is embodied in the following:
Eco-friendly fabrics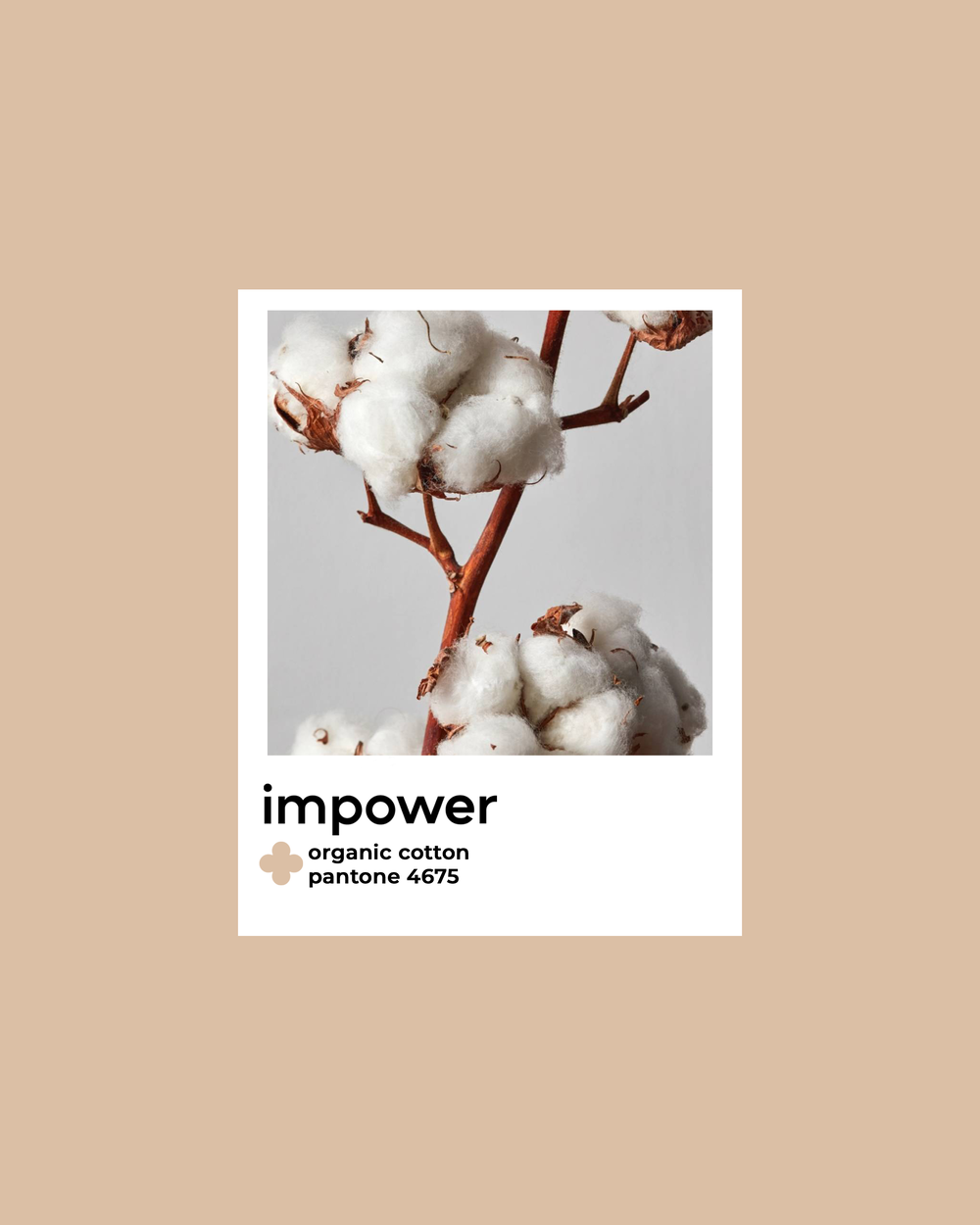 Organic cotton
We buy only GOTS (Global Organic Textile Standard; GOTS is the world's leading standard for organic fiber textiles) certified organic cotton for our products. Organic cotton is grown without the use of harmful fertilizers, requires less water for irrigation, and the soil remains healthy and fertile.
The cotton for our products is grown on farms in Turkey. We are currently working with two suppliers. Before we started working with them, our founder visited the factories and made sure that the suppliers are reliable and that the working conditions are comfortable for the workers.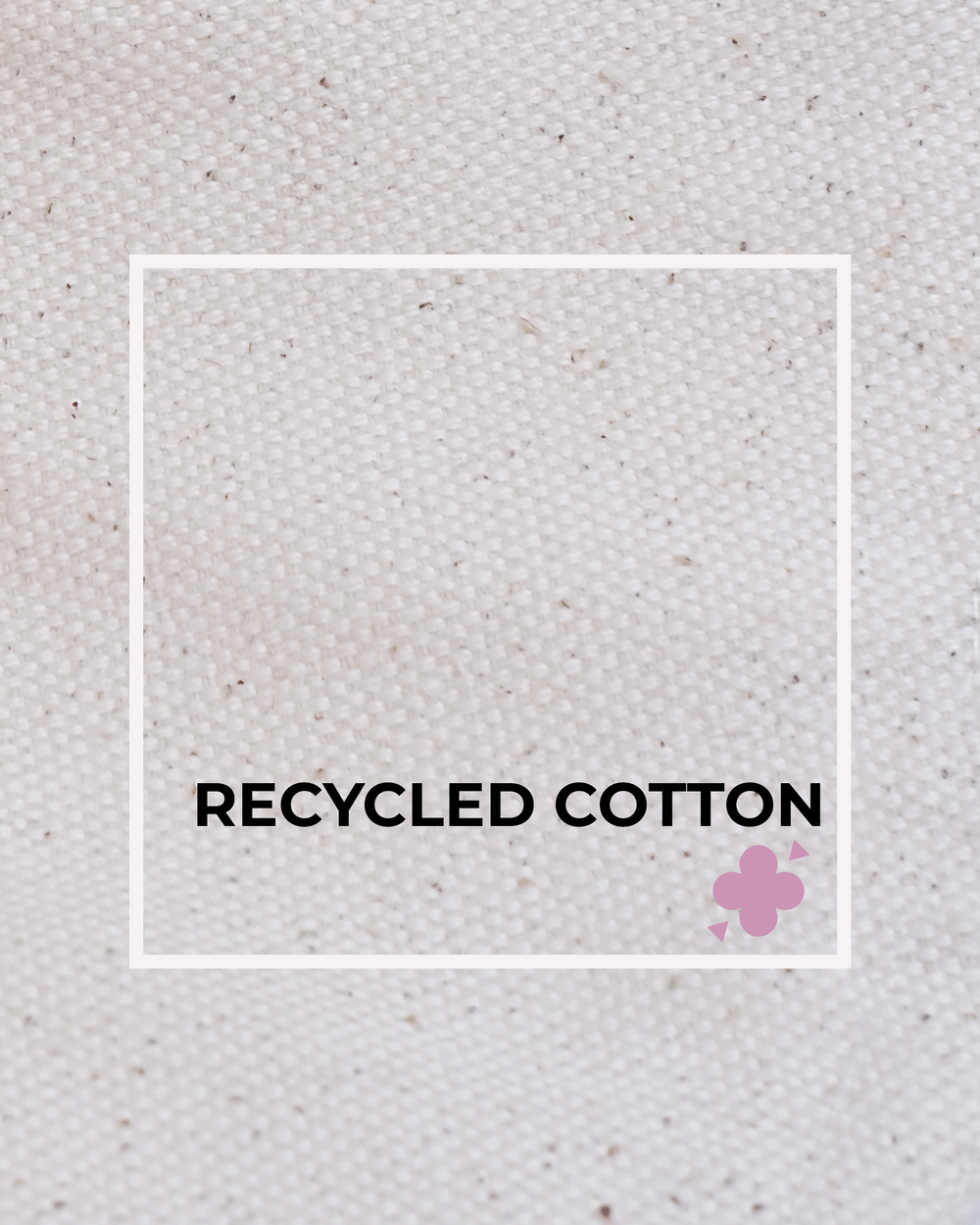 Recycled Cotton
There are two types of recycled cotton: pre-consumer (leftovers from manufacturing and garment factories) and post-consumer (used items that consumers have returned for recycling). We currently use fabric made from pre-consumer cotton in our products. When we use recycled fabric, we are not using new resources, but giving a second life to production waste.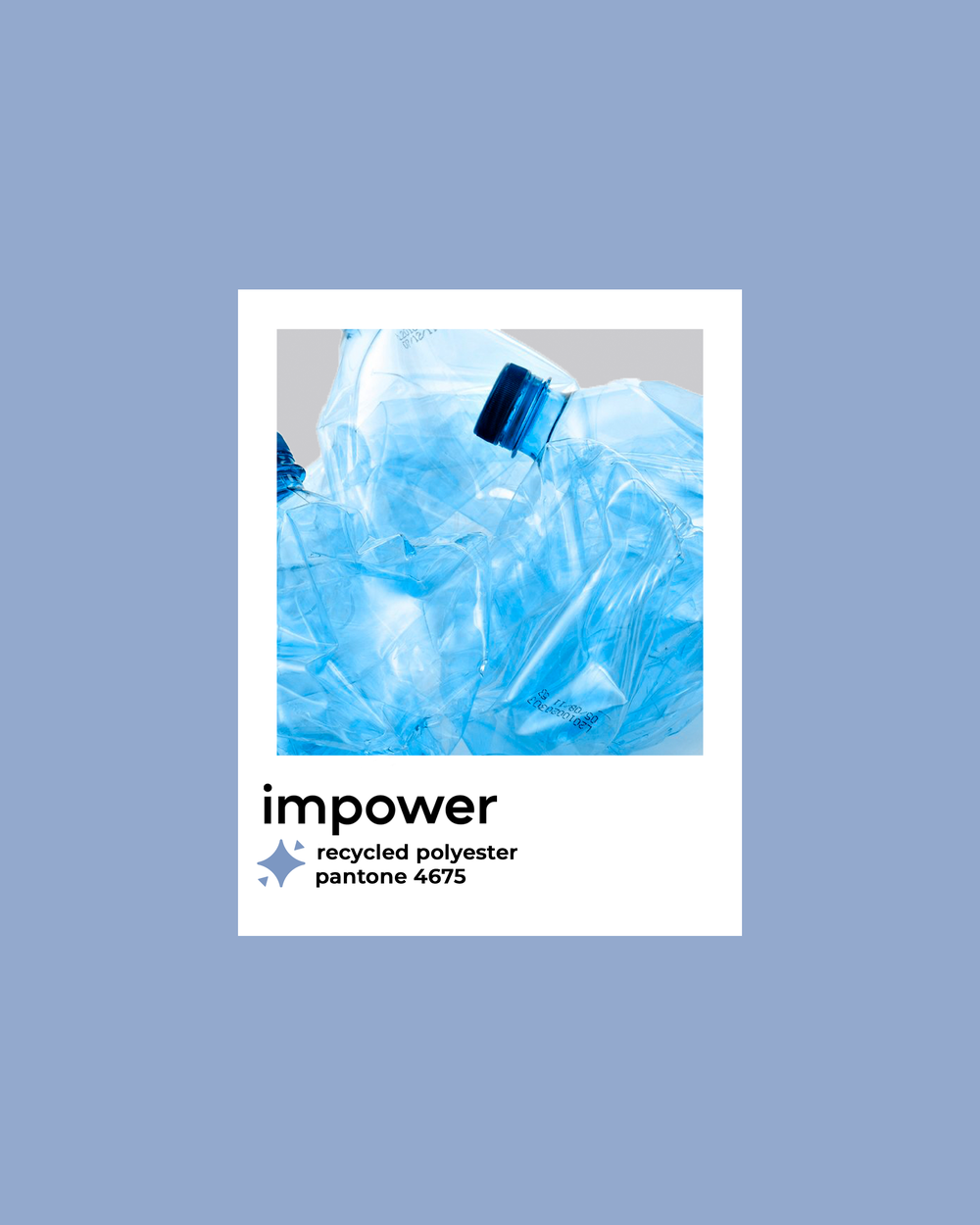 Recycled polyester
Polyester is a synthetic fabric. We use polyester that has been produced from recycled plastic waste. Plastic bottles and other plastic waste are shredded into pellets, which are subsequently made into yarn for fabric production. In this way, waste that may have been lying in a landfill for decades or floating in the ocean becomes fabric for new collections.
We purchase the fabric from a supplier that is certified according to the Global Recycled Standard.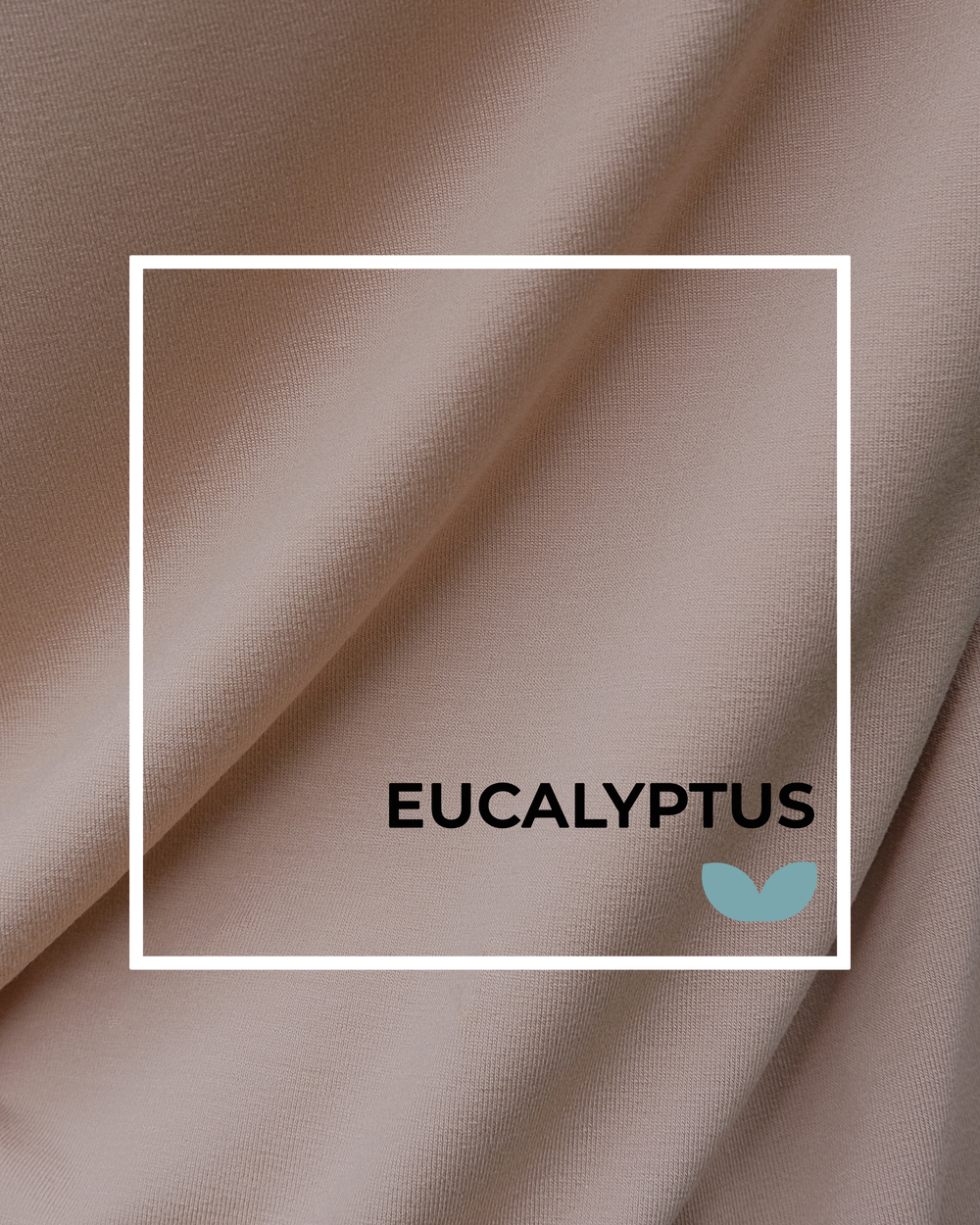 TENCEL Lyocell
TENCEL Lyocell fibers are derived from sustainable wood sources. The fabric is produced through an environmentally responsible closed-loop production process that transforms the wood pulp into cellulose fibers with high resource efficiency and low environmental impact.
The unique physical properties of TENCEL Lyocell fibers result in high strength, effective moisture absorption and softness to skin.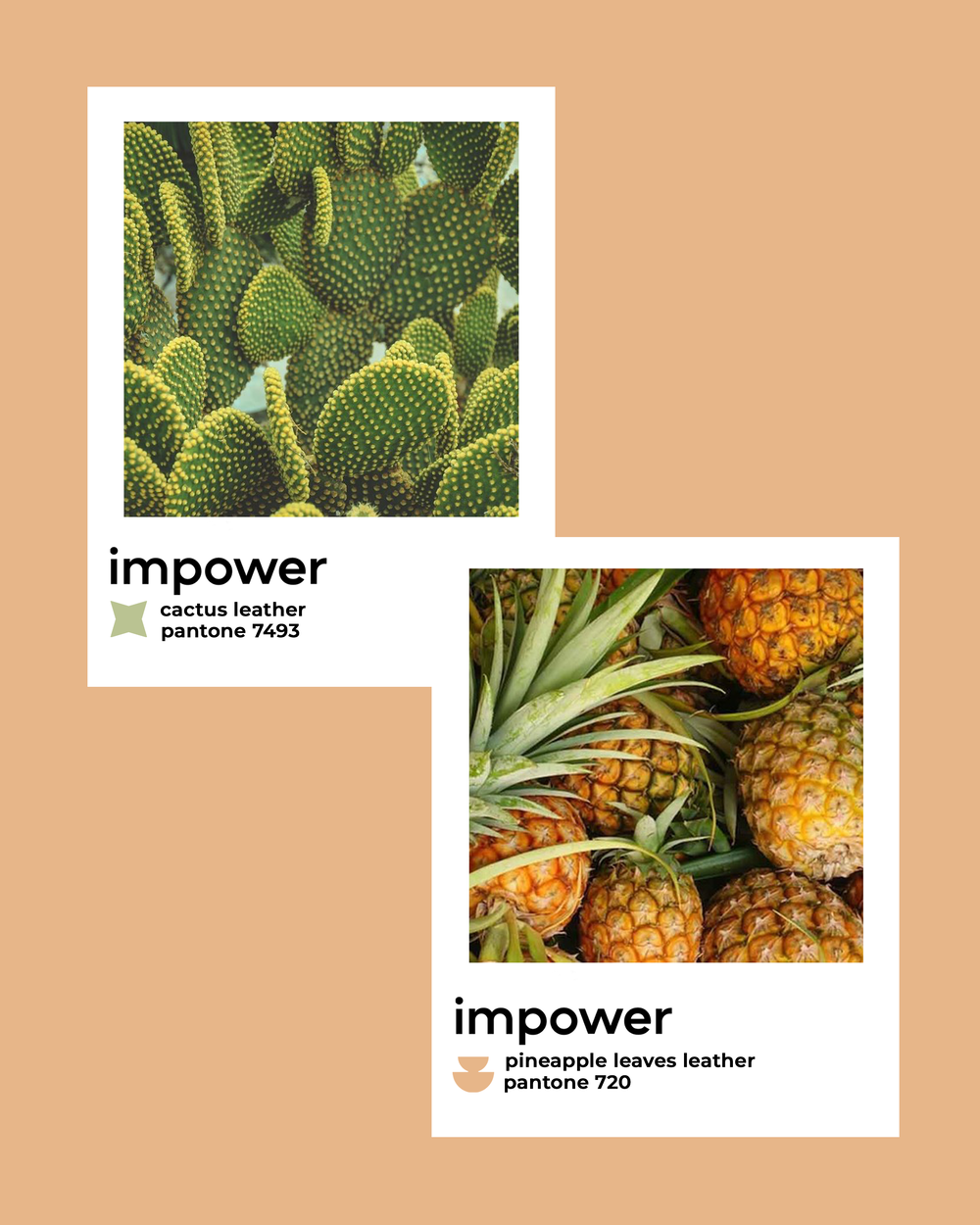 Cactus leather

Pineapple leaves leather
It turns out that skin-like materials can be made from plants without any animal suffering. We are working on developing products from these materials and hope to introduce them soon.
Eco-friendly packaging
Our products are packaged in reusable organic cotton bags. We do hope that our customers will reuse them to store their items, for travel, for shopping and more!
To ensure items arrive safely, each order is packaged in a recycled plastic bag. First, the bag is reusable: it has a second adhesive layer.
Second, the bag is labeled with plastic code (4) and is recyclable, so we ask our customers to recycle the bag when it is no longer needed.
Printing
Our products are accompanied by recycled paper labels, which were printed at a print company that shares the principles of responsible production and consumption: it uses environmentally friendly inks, offers customers a wide selection of recycled paper, does not throw away any leftover paper, and makes souvenir from it.
Our labels can be used as bookmarks (they are beautiful and large) and then recycled.
Production waste
After production of the main collection, we take absolutely all the leftover fabric from the sewing production and evaluate where we could use it. This is how our "no waste" patchwork sweatshirts were developed.
We give very small pieces of fabric to craftswomen, who make dolls. From the fabric waste they can make outfits for different characters.
If we have remnants of fabric of A4 size or more, we take them for recycling to the Second Breath Foundation.
Collaboration with foundations
We have an agreement with the Second Breath Foundation, which collects, distributes and recycles clothing. We will send 1% of every purchase made in our online store to the foundation for the development of textile recycling in Russia.
At the moment we are also developing a program of surrendering the brand items by customers for recycling after the item is no longer needed. In exchange for surrendered items customers will receive a discount on the next purchase of our brand clothes.
We are also in negotiation with an international foundation protecting the environment and hope to tell you about our partnership very soon.